Search Results
February 29, 2012 by Jason@IIATMS
Back in December, I briefly discussed the new rule in the CBA governing the usage of low-density (LD) maple. A reminder on the rule in question:
The ban would only apply to new major leaguers. Other players would be grandfathered and could continue using low-density bats if desired.
As you might remember, too, I have been pretty darned vocal about this shattered bat thing for, well, ever. Because of this obsession of mine, I developed a new BFF in the baseball universe, Wendy Thurm from FanGraphs and Baseball Nation. She asked me a few questions via email and I send a whole mess of a response her way. She turned it into something much better, as you can read here. Like the pro she is, she took only a quote from me:
I've been as outspoken as anyone about this issue. The new restriction on bat density for new players is a step in the right direction, but it is not enough.

A number of potential solutions have been developed. Some include radical multi-piece bats that will likely never see a major league game under current MLB Rule 1.10 as they fundamentally change the time-honored equipment of the game. Other solutions include ultra-thin polymer films that wrap the bat to keep the barrel and handle in place should the bat suffer what the manufacturers call a "multi-part failure", something that has passed significant MLB-approved testing at their Lowell, MA facility. [videos here]

Regardless of the possible remedies available now or in the future, as long as the players want the thin handle, heavy barrel bats that create a whip-like action, bats will continue to shatter. According to MLB regulations, the difference between the bat length and weight can be no greater than 3.5. In other words, a 35" bat cannot be lighter than 31.5 oz. Bats with bigger barrels and narrower handles that push the limits of physics and this rule (or exceed them due to player modification such as sanding the handles for weight/narrowness) all greatly contribute to this problem.
If you want to see/read/learn a bit more about bats, low-density vs. high-density, maple vs. ash, read on friends. After the jump, be warned, my mess of a response to her questions in its completeness. So yeah, I ramble a bit. Sue me.
(click "view full post" to read more)
December 6, 2011 by Jason@IIATMS
As you probably heard with regard to one of the many items in the new Collective Bargaining Agreement, there will be a ban on low-density maple bats. Well, sorta:
The ban would only apply to new major leaguers. Other players would be grandfathered and could continue using low-density bats if desired.
In other words, every player who has ever appeared in an MLB game can still use the low-density bats as long as they are active. As you also might remember, I'm pretty vocal about this whole bat thing.
Rather than rant, I contacted Phil Rauso of BatGlove for his closer-to-the-issue thoughts on the new rules:
(click "view full post" to read more)
April 2, 2011 by Jason@IIATMS
I surprised my boys and my father [HIM] (who was in for the weekend) with tickets to the Yankees-Tigers game today. If you're interested in some of the sights of the day (and not of us), click through below. The game recap is here.
November 22, 2010 by Brien Jackson
I pay very, very, little attention to Murray Chass. I'm assured by many that he was once a serious baseball writer who thought deep thoughts and so on and so forth, but in any event those days are long passed. Today he's a curmudgeon, or at least he plays one on the internet, who more or less comes off as though he's doing it just for the sake of being a curmudgeon. In fact, Chass doesn't even inspire me to insult his thought process, writing style, or anything really because I honestly can't tell if he believes what he writes or if he's just carved out a particular niche in the internet market. I mean, the guy's main schtick at this point is operating a blog he insists isn't actually a blog, referring to his posts as columns as if to pretend he's still writing for the New York Times, and getting red faced outraged anytime someone calls him a blogger. Even though he publishes on a blog. So yeah, that says everything you need to know about Murray Chass.
But every now and then he is good for a laugh, and today is one of those times:
So Felix Hernandez, as expected, won the American League Cy Young award, and he won it handily. I don't have a problem with Hernandez. I think he is the best pitcher in the league, and I think he should have won the award last year.
My problem is with Hernandez winning the award with 13 wins. I am not alone in that view. Four writers voted for David Price (19 wins) and three voted for CC Sabathia (21).
Phil Rogers of the Chicago Tribune voted for Price because, he said, Hernandez's 13 wins didn't merit the award and Price was a dominant pitcher in his own right.
Speaking of the one-sided outcome of the vote, Rogers added, "I wonder how much of it was bullying on the Internet. There were a lot of columns written in September saying no one should be stupid enough not to vote for Felix. Maybe that's what happened, but I hope not."
(click "view full post" to read more)
September 24, 2010 by Jason@IIATMS
Cliff Lee wasn't hit with the sheared-off barrel of Jack Cust's bat last night, but it was close enough to his head that the exploding maple splinters actually cut Lee's ear. No one seriously hurt, thankfully, but watch this video and tell me that the claims that MLB has reduced broken bats some 50% from 2008 actually means something. Fractional reductions are nice and good and it helps (especially in the PR war: "Look, we're doing something!"), but there are still plenty of potentially deadly shattered bat events going on daily that anything less than a 100% reduction is not acceptable.
The picture to the right is from last night's Yankees game and just have a peek at Swisher's bat. Does a "50% reduction in shattered bats" make you feel any more comfortable? Look, I'm not anti-MLB on this; I totally and completely support and applaud their efforts here. I realize that they can't simply force a solution upon the Union, just as they can't accept a solution that hasn't been rigorously tested and researched. I just hope we can get to that point before the 2011 season starts.
(click "view full post" to read more)
September 21, 2010 by Jason@IIATMS
Repeating my prior ramble before we get to a great article:
I've been cheerleading for BatGlove for a while, but really, it's not about BatGlove specifically; it's about finding a solution -any solution- that can prevent injuries from shattered bats from ever occuring again. I really don't care who is to blame. Each entity has their own rationale for their decisions and actions and I have no doubt they are being made by really smart people.
Let me make this crystal clear: I don't care if it's BatGlove or some other solution, so long as there's a solution in place… soon.
-
Now, I will happily turn the mic over to Yahoo!'s Jeff Passan, who does a magnificent job presenting both sides of this debate:
The Rauso brothers paid for a study at the UMass-Lowell Baseball Research Center, which concluded the Bat Glove "could significantly reduce the number of multi-piece bat failures when applied to maple bats." They also wrapped bats for a number of teams to test the Bat Glove in minor league games. Chris Guth, manager of the Rangers' minor league complex, said in an email that the product was a "neat idea and concept" and "seemed to work well."
Rawlings disagreed. The company's study raised a concern of "tethering" – the bat breaking, then snapping back and hitting the batter, catcher or umpire. Though the Rauso brothers have tried to discredit the Rawlings study, the company sent it to David Kretschmann, the league's independent analyst at the Forest Products Laboratory in Madison, Wis., who told MLB to continue testing before verifying the Bat Glove for in-game use.
[...]
More red tape – which, as usual, is laced with green. And more danger to players and fans by an issue that should've been solved long ago.
Read Jeff's work; it's excellent, as you might expect. Sadly, Jeff's last line above is spot on. It's something that should have and could have been solved long ago but money got in the way of progress. It's a shame.
September 21, 2010 by Jason@IIATMS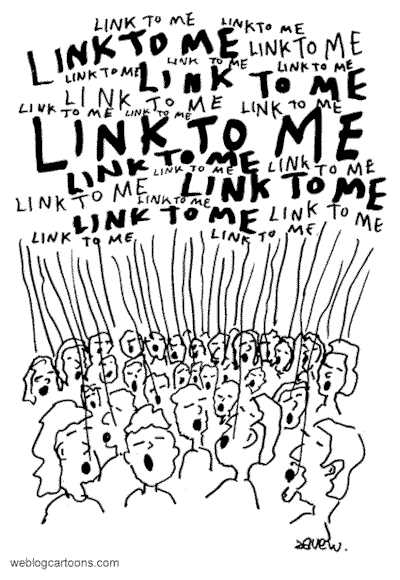 Woke up to a nice Deadspin.com link:
Speaking of baseball, in light of Tyler Colvin's injury, why isn't Major League Baseball implementing the BatGlove, an adhesive wrap that prevents shattered bats from impaling its players? If you guessed "because it's the same organization that doesn't use instant replay and costs pitchers perfect games," you are correct.
And soon after, the mighty WSJ.com:
The good news is that technology does exist that could make maple bats safer – Jason Rosenberg of the Yankees-centric blog It's About The Money Stupid has been writing passionately about this for some time. The bad news is that products that prevent maple bats from shattering – which, the Chicago Tribune's Phil Rogers points out, are inexpensive and not hard to find – have been painfully slow to catch on.
"Why hasn't it happened?" ESPN's Rob Neyer writes. "Because the players, collectively, care more about their freedom to use any bat they like than about some potentially catastrophic injury. They figure that even if something terrible does happen, it won't happen to them."
Buster chipped in (Insider subscription required), linking to the Phil Rogers story I'm quoted in:
Count Oakland reliever Brad Ziegler among those who want a ban of maple bats, in the aftermath of the Tyler Colvin injury.
There is a device that might have prevented the Tyler Colvin injury, writes Phil Rogers; within this pieces, both Rob Manfred and Michael Weiner speak of progress in safety, which is admirable. But all that will be rendered meaningless and hollow the instant someone is killed, because all involved have known for years that they have a problem and would inevitably be forced into making changes in the aftermath of a tragedy.
So why not make any possible change — whether it be a standard handle width or more quality checks or an outright ban on maple bats — right now. The injury to Colvin has fueled more conversation about maple bats, writes Gordon Wittenmyer. Brewers manager Ken Macha wants a ban of the bats, within this notebook.
My $0.02: Banning maple isn't the answer. Blaming maple isn't the answer. Ash can break/hinge and injure, too. Wrap the bats, all bats, all types of wood, and eliminate ALL risk. It's that easy and that cheap.
September 21, 2010 by Jason@IIATMS
I spoke with Phil Rogers of the Chicago Tribune for a while yesterday afternoon about the BatGlove, shattered bats, safety and other fun stuff. His story today:
BatGlove might have prevented Colvin's injury
Clear plastic wrap, which keeps bats together when they break, might give MLB something to consider in future
[...]
"The application does not change the performance of the ball on the bat," said Jason Rosenberg, a New York-based baseball fan who devotes his Web site — itsaboutthemoney.net — to the issue of shattered bats. "It just keeps the bat together when it does break. You don't have parts of the bat flying around, like the one that hit Tyler Colvin."
Sweet. Thanks for the chat, Phil!
September 20, 2010 by Jason@IIATMS
It's been a hectic day or so since the Cubs' Tyler Colvin was speared by a sheared off bat. People who have been around this site for any length of time know that this has become my cause celebre and something I take very seriously. We've touched on a number of points about the bats and the incident and the blame. But to really know the story, I spoke directly with the two gentlemen behind the BatGlove product: Phil and Steve Rauso. I've spoken to these guys plenty of time, mostly via email, but I wanted to capture the essence of our discussions and share them with everyone. A hearty thank you to the Rauso's for their limitless time and boundless enthusiasm in seeing this problem fixed.
-
IIATMS: We've already been introduced to the BatGlove here on this site. We know it is essentially a thin film of reinforced plastic that is applied to the handles of wood bats to help keep the barrel and handle together when the bat cracks. Does the product adhere to all MLB rules? Does it change/impact the flight of the batted ball or the performance of the bat itself?
BatGlove: The Bat Safety System (aka BatGlove) is already allowable under MLB Rule 1.10 and according to the MLB approved research center at Lowell/UMASS the BatGlove does not change the trajectory of the ball or the performance of the bat.
IIATMS: How much would it cost to apply the product, en masse, to every bat on every team? Or at least what does it cost for one bat?
BatGlove: The bat glove application costs less than $5 per application per bat. It could be less if adopted as standard on all bats.
(click "view full post" to read more)