"No, not necessarily," [Cashman] said. "Ultimately, what I feel is a strong reluctance to trade three or four assets to another team [for a player] and then sign him to a multiyear contract. You trade for a guy, give up three or four assets [and then pay him], then you've crushed your payroll and your assets at the same time."
That's why he didn't trade for Santana.
And my follow-up comment to Cashman's comments:
However, what makes me crazy is that looking at just the talent-for-talent transfer is only half the story. We have to remember that Johan signed for over $130 million. That's not insignificant, especially when you add in the 40% luxury tax hit.
I, like you, would LOVE to have Halladay on my team. What fan of ANY team wouldn't want a guy like that? Throwback mentality ("I finish what I start") , durable, accountable, damn good. But at the double-dip cost? And in the Yanks case, it would require the inclusion of the luxury tax on top of any deal.
So let's postulate on what some of the effects of a Halladay acquisition for the RedSox would/might mean to them longer term:
Dynamite rotation for 2010, assuming Beckett is the Good Josh, not the Erratic Josh; ditto Dice-K.
However, for 2010, this would be a monster rotation more than able to reach and win the World Series.
Beckett is a free agent after 2010, according to Cot's Contract database
Expiring contracts of Lowell (2010), Papi (2010, with 2011 option), V-Mart (2010)
Papelbon's arbitration process expires (need to confirm; I didn't see any contractual info)
Resigning V-Mart, Beckett, Papelbon will be costly
A farm system like devoid of impact-makers (at least near-MLB ready)
Unable to make a trade for a guy like King Felix, Adrian Gonzalez, Josh Johnson, etc. due to a lack of farm system firepower
Possibly unable to make a Bay/Holliday acquisition this year due to Halladay's extension costs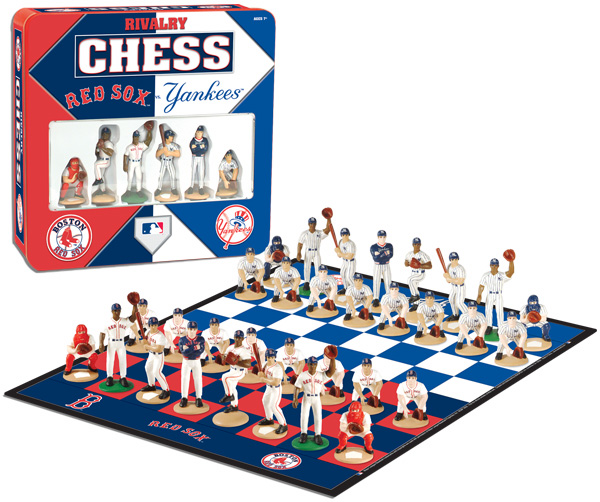 To make sure I am clear: The RedSox getting Halladay would be a great move for them. It'd keep Halladay from the Yanks and make the Sox immeasurably better. However, a deal like this is not without its yellow flags. It hinders longer term payroll flexibility. It also craters the high end of the farm system (if the players discussed above are indeed included) which could be used to either cheaply plug their own needs or trade for the high-end studs that other teams cannot afford to retain. [EDIT: However, none of these yellow flags would be an impediment to doing this deal, if I had Theo's ear. If you can get Halladay, you do it.]
If Doc winds up in Boston, I'm not rejoicing. I'm scared. However, I then would hope that Cashman would use the farm system to go get the next young stud pitcher who's team can't afford the arbitration escalation…