About two years ago, I wrote about Andy's contract situation. Some of what I said then:
This is a bit difficult. I am a big Andy Pettitte fan. I was sad to see him go in 2003 but I know (or I thought I knew) that he marches to a beat of a different drummer. That he wanted to go be near his family was a totally acceptable answer for my feeble brain. When he came back in 2007, I welcomed him. When he had a poor year in 2008, I was disappointed. I also figured that he'd finally make good on his oft-thought aloud retirement plans. Which would be cool with me; an athlete leaving when he wanted, with money on the table. That's conviction.
However, the point of my writing was less about Andy's off-field attributes and more about what I felt as his approaching hypocrisy. I've re-read my thoughts quite a few times and I have to admit that I was probably a bit harsh:
The Yanks have offered him $10m to pitch this season in pinstripes. To me, that's a fair and reasonable salary. So if he's more than chasing the last dollar, he'll follow his heart and sign with NY. If he's only about the highest dollar, he'll sign elsewhere. I always viewed Andy as a bit different, but if he goes against his statement, than isn't he only about the money and actually no different from any other athlete? That's OK, but I'll need to recalibrate my views on him.
[Of course, the Cliff Lee backdrop makes that comment look a bit silly now] 
–
Amazing that after the Yanks offered Pettitte $10m in the 2008 offseason, the Yanks went bonkers and signed AJ, Teix and CC, leading to the revised "lowball" deal. Andy's lowball 2009 contract paid him $5.5m and he was paid $10.75m in 2010. Pettitte's 2009 season was solid, 32 starts and a 111 ERA+. Pettitte's 2010 season started off great, then, beset by injuries, he pitched in just 4 games in the second half with a 7.47 ERA.  In 2010, Pettitte started 21 games with a sparkling 130 ERA+, more than proving his mettle despite his advancing age.
As I said, I had to go back and re-read my thoughts and I posted them to identify the error in my logic as it relates to Heyman's tweet above.  Two years ago, Pettitte made the following quote:
"I mean, to tell you the truth, like I've told you all a hundred times, I've made it loud and clear where I'd like to play at," Pettitte, 36, said in a telephone interview. "I'm just basically sitting here letting my agents do their job really."
So this time, when I hear Pettitte wants to be paid, I go back to this quote and have to realize that his agents are doing what they should be doing; using every bit of leverage to get their client the most acceptable contract to their liking. As Cliff Lee showed all of us, it's not necessarily the most money, though I'll still believe that my URL is correct 99% of the time, if not more.  For Pettitte, there's comfort in NY but that doesn't mean he should continue to be given the hometown discount. He wants the hometown premium that the Yanks are famous for. Andy and his agents have every right to capitalize on the Yanks suddenly excess free cash and I will not fault them for doing so.
I can sense the "what about what the Yanks did to Jeter, yo?" argument and there's something to be said. Pettitte continues to operate on one year deals; Jeter was (reportedly) looking for 4-6 years at a rate far above "market value". Pettitte seems, to me, be simply looking for market rate to pitch in the biggest market against the best the game has to throw back at him. For the record, Jeter was paid a handsome hometown premium. In this odd time in the Yankees timeline, the team has the cash and the need. Pettitte should be paid.
Mike Fast, a contributor to ESPN via BP, has an excellent posting about why the Yanks need Pettitte more than ever and without stealing the punchline, it's got to deal with some lefties acquired by Boston recently, which you might have heard a bit about. Says Fast (Insider req'd, sorry):
More importantly for the context of the BOS-NYY rivalry, though, he displayed an amazing ability to hit the corner low and away to lefties. As a result, lefthanders whiffed on a lot of sliders that would not have been strikes.
Pettitte and his lefty-killing slider would be a useful weapon for New York against the newly fortified Boston lineup.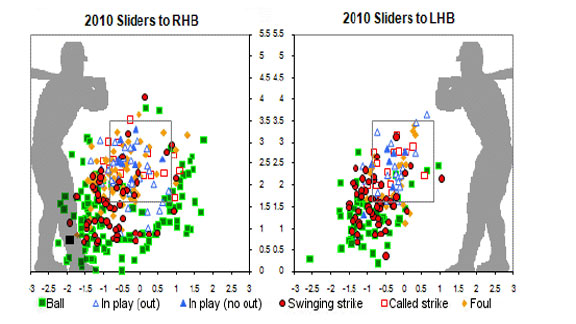 I hope that Andy decides to return for another year and that he's paid appropriately. What that figure is, I'm not yet sure.  He's an injury risk but when he takes the hill, he's still as good as ever. The "he is" vs "he isn't" retiring debates will rage until Pettitte finally makes a decision, something we all hope he makes soon.
Here's to hoping he comes back for another (final?) year.